Regular price
Sale price
$8.50 USD
Unit price
per
Sale
Sold out
This activity was designed to be a simple, no-prep activity to target articulation and language while making a fun basketball craft. It is also a GREAT way to encourage home practice because when completing crafts it creates the "look what I made" mentality which increases the likelihood that the student will show their caregiver and review. A quick caregiver note is included! Don't forget to check out the craft bundle to get 25% off  (view it on the right side of this listing, scroll to bottom) 
How to use: Articulation pages: The student will color and practice each target word on the basketballs. The student will cut out the balls and practice the words again. The student will glue each ball in, on, or around the hoop and practice the word one more time! If you are working in groups, have the other students color their basketball hoop in between turns. Language pages: The student will practice the skill as they color, cut out, and glue the basketballs in, on, or around the hoop. The therapist will determine the number or trials for the articulation page. 
My hope is that this will encourage the students to show their parents and review their targets,  plus tell them all about the fun craft they made.
This version includes the following sounds:  Initial/final p/b/m (for bilabials and final consonants); final: t, d, n (for final consonants); initial h, w, y; VC/CV/CVC/CVCV; initial/medial/final:  k, g, f, v, l, s, z, sh, ch, th,  lblends (initial/medial), initial sblends (sp, st, sm, sn, sk, sl, sw, mixed), final sblends; pre-vocalic r, er, or, ar, air, ear, & rblends (initial/final); 3 syllables/4 syllables/5 syllables, and complex clusters. I also included blank open-ended pages (12 targets on each page). 

Language targets included: name the category, name items in a category, which one doesn't belong, compare/contrast, wh questions (what, when, where, who, why, mixed), how questions, functions, actions, positional vocabulary, past tense verbs (regular and irregular), plurals (regular and irregular), multiple meaning words (with and without picture support), antonyms/synonyms, and associations (12 targets on each page). 

Please note: All of my One Page crafts have similar targets
***This is a digital download, you are responsible for printing the product to use.  This purchase is a ONE user license, sharing this file in any way is not permitted. Please respect copyright laws. Exception: You may share a page with your student's caregiver for home practice. 

Returns

DIGITAL DOWNLOAD- NO RETURNS OFFERED (by purchasing this item you are agreeing to this policy)

Physical Product: Refunds are accepted if item arrives damaged or not as described.
Share
View full details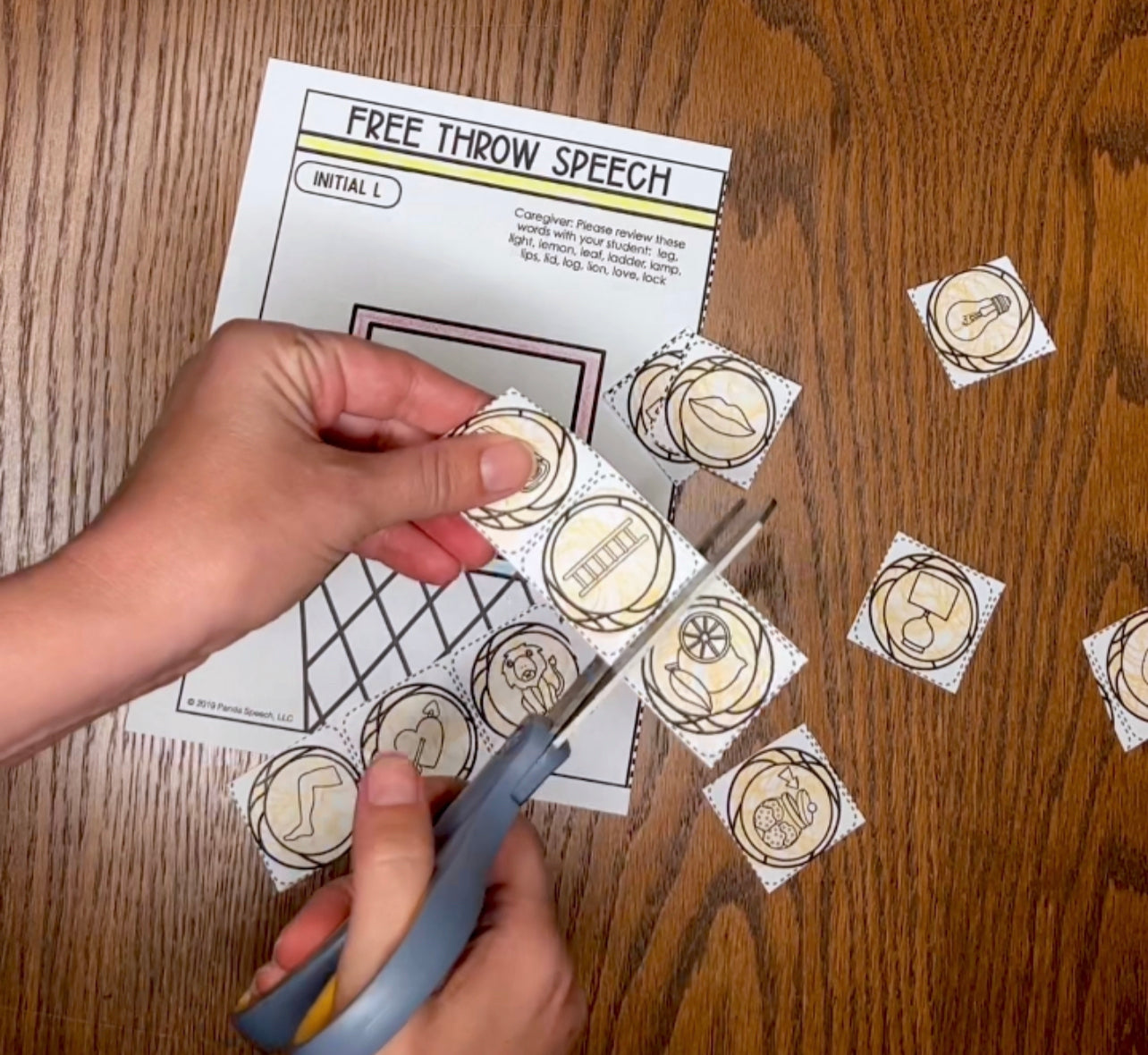 Instant Download Instructions

After you purchase is complete, you will receive and link to download if your purchase is or contains a digital product. You will also receive an email confirmation (be sure to check your spam or junk folder if you do not see it).

Return Policy

By purchasing this product, you understand that due to the digital nature, no refunds will be provided. Please ask questions BEFORE you purchase (mandi@pandaspeechtherapy.com)

If your physical product arrives damaged or you received the wrong item, you must contact us with in 48 hours of purchase to discuss options.

Terms of Use

By purchasing or downloading anything on this site, you are agreeing to the following terms:

Paid Product:

 This is a single user license ONLY. DO NOT share, copy, email, save to a shared drive, or redistribute this file in any way. If you wish to share with a colleague, please purchase an additional license or direct them to my store. For bulk orders email: mandi@pandaspeechtherapy.com

Free Product:

 Single user download ONLY! Please direct others to my store if you want to share! 

*You may not copy any part of this document (content, layout, format, idea, design) and reproduce it or create a similar product using my idea. All rights reserved to Panda Speech, LLC. This original activity was imagined and created by Amanda Schaumburg, all rights reserved. PLEASE RESPECT COPYRIGHT LAWS!!

**If you are a therapist or educator, you may share a printed copy of a page to your client's caregiver for home practice (this is the only sharing permitted).